Do you want to know about the Best MCA Colleges in India?
Best MCA colleges in India
Estimated reading time: 7 minutes
In this post, You will come to know the Best colleges that are good for doing MCA (Master of Computer Application) in India. This professional post-graduate program is for those who want to explore the world of computer applications development.
It also includes the opportunity to learn modern programming languages. This program combines both theoretical and practical knowledge. The MCA degree gives students the opportunity to use tools to create faster and better applications.
As in this modern era, It is impossible to imagine a life without computers. Computers have affected every sector in a positive way, from defense and healthcare to commerce or entertainment.
Many colleges offer an MCA degree in India. This is to help meet the demand for qualified IT professionals. Many colleges offer integrated MCA programs.
Here we have listed Both Government and Private College that are Best for doing MCA In India.
Here is the list of the Top 10 Best Reputed MCA colleges in India
Below contains the list of the Best colleges for MCA in India. This information will assist you in choosing the top MCA College/Institute to pursue your Post graduation program
Veermata Jijabai Technological Institute
Image Courtesy: Veermata Jijabai Technological Institute
Veermata Jijabai Technological institute got established in 1887. A highly respected educational institution in Mumbai. It is one of India's oldest and most popular educational institutions.
The Institute offers excellent engineering and technology courses at both diploma/degree and postgraduate levels. More than 3000 students have taken classes here. It ranked among the most prestigious college in Mumbai.
KCG College of Technology
KCG College of Technology is accredited by AICTE. It has been associated with Anna University, Chennai. The Institute has a highly skilled and experienced faculty.
It also offers a superior education in Master of Computer Application. This institute has a very impressive placement cell.
Loyola College, Chennai
Loyola College is India's best MCA school, which is well-respected. It was established in the year 1925. The Institute offers a variety of Bachelor's and Master's degrees under various streams. 
This institute particularly offers MCA programs to students who have completed their bachelor's courses.
Vellore Institute for Technology (VIT), Vellore
The best option for students looking for top-quality academics in Master of Computer Application is the Vellore Institute of Technology. It's a great choice.
It also provides outstanding scholarships and placement opportunities for deserving students.
Image Courtesy : Vellore Institute for Technology (VIT), Vellore
Mahatma Gandhi University in Chennai
This college has a career-oriented Masters program in Computer Applications (MCA), offered by Mahatma Gandhi University. This two-year degree program is designed for students who are interested in a career in IT.
This course enhances the theoretical knowledge and behavioral skills of students.
Indian Institute of Technology Roorkee (IIT Roorkee).
This prestigious Institution has laid its foundation in the year 1847. It is located in Uttrakhand in India. IITR has a great academic program and specializes in providing full-time MCA programs. 
The minimum eligibility criteria for applying for the post-graduation program is a bachelor's degree.
Chitkara Institute of Engineering & Technology Chandigarh
This is the most prestigious college that offers world-class education. Chitkara University in Punjab is India's leading private non-profit university.
To be eligible for admission to the MCA program at this college, the student must pass an entrance exam conducted by the University.
Image Courtesy: Chitkara Institute of Engineering & Technology
Birla Institute for Technology- Mesra
A Well Respected Institution which got established in the year 1955.  The institute offers full-time, three-year MCA programs, including Master of Computer Management and Master of Computer Applications.
These programs cover programming, computational theory, algorithm development, network and database management, as well as mobile technologies.
Trichy National Institute of Technology (NIT):
This college started in the year 1964 and is an AICTE-approved public institution at Trichy, Tamil-Nadu. Because of its high-quality education, the college is known as one of India's top MCA college.
Admissions are open to students who have obtained 60% in a regular Bachelor's program from an accredited University.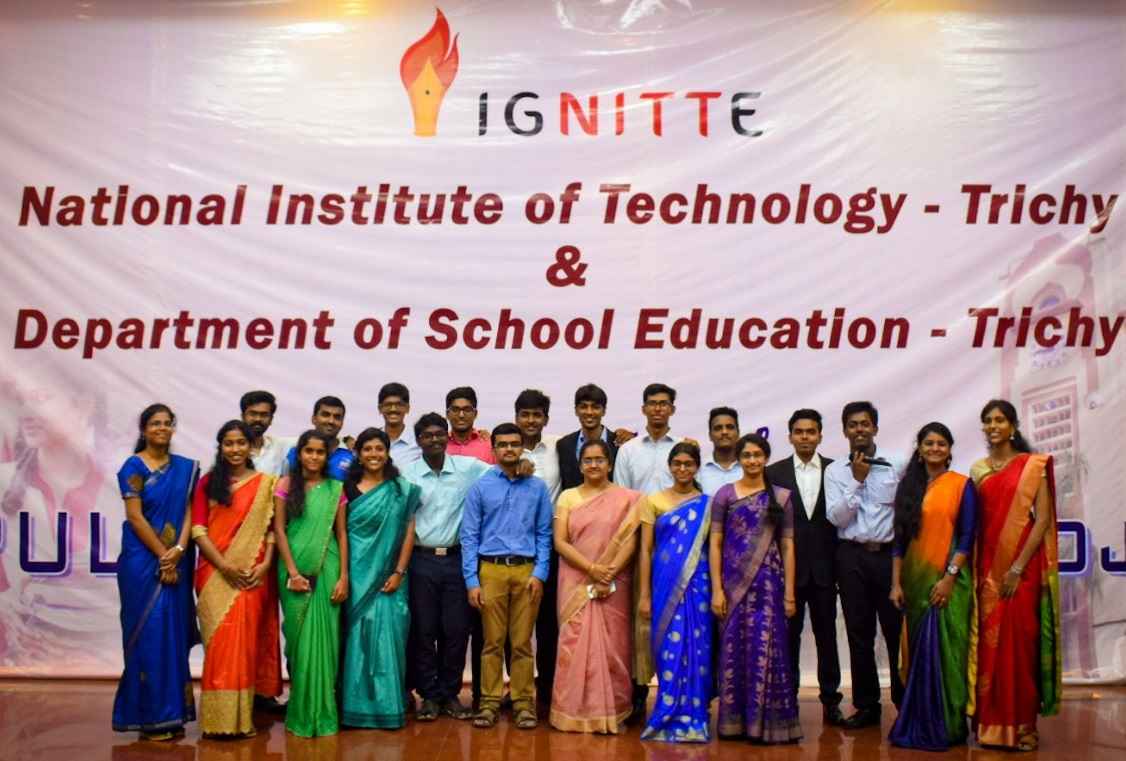 Image Courtesy: Trichy National Institute of
Jetking Infotrain Ltd. Chennai
Under their academics section, the Institute offers an excellent MNA program (Masters in Network Administration). This seven-month program is designed for students interested in settling their IT careers. It is part of the MCA department.
Here is the List of the Top and the Best Government MCA College in which you can take admission and make a lucrative Career.
Guru Gobind Singh Indraprastha university
it is the most popular best government college for Doing MCA in India.
Indira Gandhi Delhi Technical University for Women
Bhai Parmanand Institute of Business Studies
Jamia Hamdard University
Jawaharlal Nehru University
So, Above listed are some of the Best Government College that are remarkable for doing MCA Course.
Lets talk About the Placements after doing MCA
There are many job opportunities after completing MCA Course. Let's talk about the job opportunities of this post-graduation program.
All the colleges listed here have a strong placement system. Colleges have a tie up with big companies
A Fresher who starts his career after doing an MCA course nearly gets 14000 monthly, while those with experience of one year or longer get Rs 26000 per month. Salary can be increased as high as 1.2 lakh per annum depending on the job title and the job place.
Post Graduates Students have the best opportunities because there is so much growth in IT companies that are looking for people with solid theoretical knowledge and their ability to apply that knowledge practically.
Frequently Asked Questions
Is MCA 2 year course?
MCA is a Master of Computer Application. Candidates from different streams will have to complete the MCA program within 3 years. For BCA students MCA program will last for 2 years. MCA courses are available online, full-time and in distance education modes as well.
Is there an MCA at IIT?
The course of MCA can be done at IIT Roorkee, IIT Bombay, and IIT Delhi. To apply for this course, you must pass the IIT JAM (IIT – Joint Admission Test). … JAM is the Joint Admission Test for MSc and MCA.